Looking for a fountain pen friendly planner?
If you're new to the hobby, there's one thing that you should know first: coffee shop planners and other known hard-bound notebooks in the Philippines generally can't handle the wide array of fountain pen inks out there. Usually, they could only take extra-fine to fine nibs with relatively dry inks.
Unless you're happy with sticking with a basic black ink on an extra-fine nib pen setup, you might want something better. And, no, ditching your new fountain pen is not an option.
So what planner should you get for next year?
With lots of nib and ink combinations at your disposal, why limit yourself with hit-and-miss paper? Especially in a notebook that you'll (ideally) spend a lot of time with? A fountain pen friendly planner should let you use any nib you have from extra fine to broad; be able to handle wet writer; and show shading, shimmer, and sheen.
If last year's list focused on 2020 lineups, for this post, we focus on brands offering planners that will surely bring the best experience with your fountain pens. This is a list that you can check whenever planner season comes because these names are here to stay. Spoiler alert: They are mostly Japanese brands.
If you haven't heard of Tomoe River Paper, these are insanely thin Japan-made sheets that can beautifully show an ink's shimmer, sheen, or shading. Hobonichi Techo uses this paper on their lineup:
Planner and Original are basically English and Japanese versions respectively, aside from the former's black cover and the latter's cream. Both come in A6 and have one day per page.
Cousin is like the Original but in A5.
Day-Free keeps the monthly view but ditches one-day-a-page setup for undated graph pages. The Japanese quotes are still there.
Weeks is a slimmer notebook with each spread featuring a whole week at the left and blank memo pages to the right.
5-Year Techo is perfect if you want a long-term commitment with your planner, with each page showing the same date in 5 years. Click the link if that statement confused you.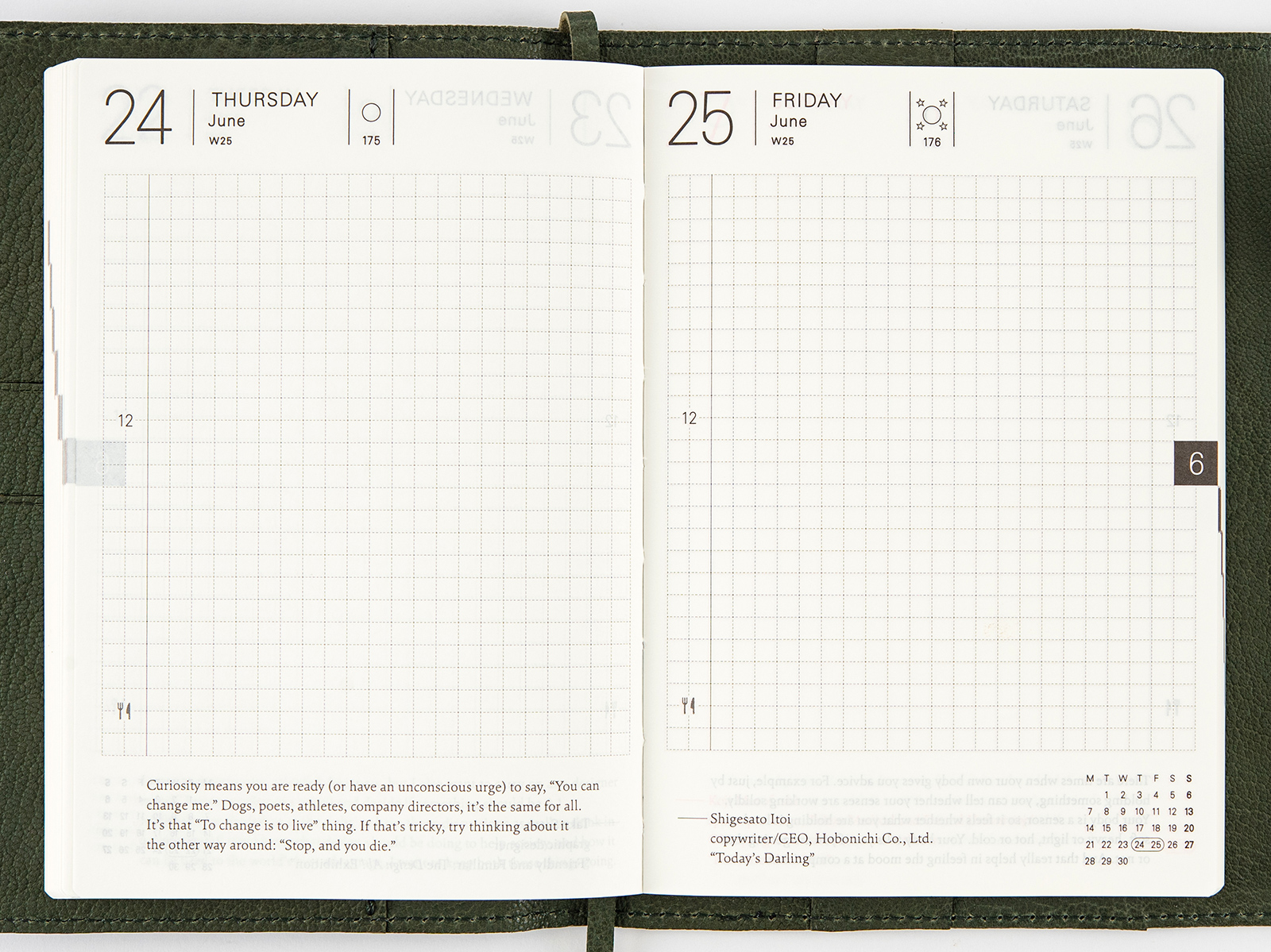 What is fun about Hobonichi is that it also comes with loads of cover options that you can stick with when you decide to stick with the same planner line for the next few years.
Price: Starts at Php1195 for the Day-Free in A6.
Availability: Scribe and  Hobonichi Official Store (can ship to the Philippines)
Midori Japan's MD Paper Products has a minimalist lineup of planners. They offer:
A dealbreaker for some, however, is that MD Notebook Diaries only have the monthly calendars labeled. The weekly notes in diaries and daily pages in journals are blank. But if you don't mind scribbling the dates yourself as you go along, or if you like that non-commital setup where you can go on a planner hiatus and pick up where you left off, then this will work for you.
Price: Starts at Php 545 for the smallest MD Notebook Diary.
Availability: Everything Calligraphy and Scribe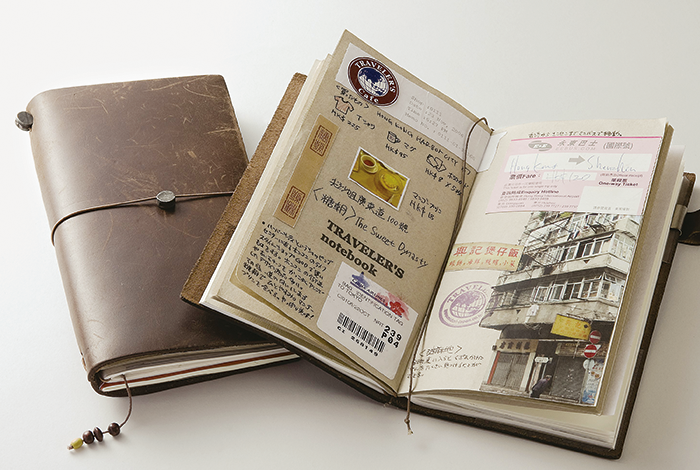 Third on this list is the oddly-shaped Traveler's Notebook (TN), which actually is its own charm. It is basically a nice leather cover that can hold notebook inserts. And it ages beautifully. If you find that size weird, it also comes in passport size.
For your planning needs, there are two basic types of refills both TN sized: Monthly and Weekly which come in two refills. The regular-sized one has a second Weekly version that is Vertical. For those who are new to this, get a starter pack firsts for both the leather cover and a plain refill. Kits that already come with the planner refill are pretty hard to come by.
Price: Php 475 and Php 1045 for the regular-sized monthly and weekly refills respectively. Passport-sized counterparts respectively go for Php395 and Php845
Availability: Everything Calligraphy and Scribe
Amazon Japan finds
The next three suggestions (based on the Pen Noobs Podcast's recent Instagram Stories posts) are quite hard to get in the Philippines, but they should be available through some 3rd party resellers or from Amazon Japan, which ships here.
Jibun Techo

Made by Kokuyo, Jibun Techo developed its own paper, which it claims to be quite close to Tomoe River Paper. All notebooks on its diary lineup carry this paper and have some nifty features such as colorful tabs and lay-flat binding.
Nolty
Short for new stye, original, life time, and your will, Nolty is actually an old brand in Japan, but it is just not that known here in the Philippines. It is also quite difficult to learn more about it as its official website is purely in Japanese. Thankfully, The Stationery Cafe has a 2-part explainer for noobs like us.
Plotter
This Japanese ring binder system has fountain pen friendly diary refills to go with its leather covers, which come in five sizes from mini to A5. You can pick between monthly and weekly layouts, on top of other accessories.
Mercury Drug Planner
Okay, seriously? A drug store merch? Why, yes! Different Fountain Pen Network-Philippines members have been swearing by this planner's fountain pen friendliness for years. So if you're looking for a very accessible option and you have been a frequent buyer of this drug store, this is where your Suki Points can go.
You technically can't buy the Chronodex, since it is a printable planner. If you hoarded fountain pen friendly paper like sheets of Elias in the past and you have access to a good printer, this can work for you. Creator Patrick Ng regularly releases 6-month templates, so watch out for the next update.
Did we miss any other fountain pen friendly planner? Let us know by sending us an email at thepennoob@gmail.com
There are no affiliate links on this post. Updated September 1, 2021. Cover photo by Ronin Bautista.